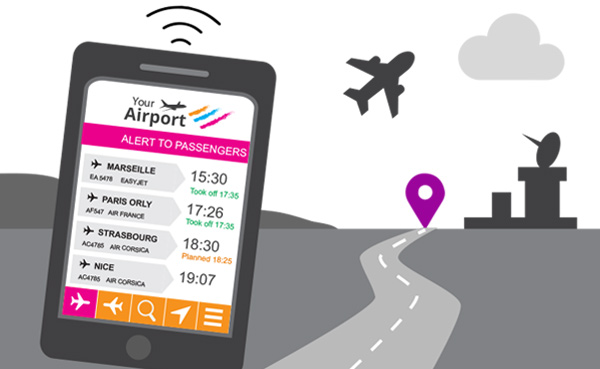 Your main services accessible via mobile devices
The day's flights in real-time, an interactive timetable guide, geolocation and flight routes, services and shopping, airport messages and notifications – your application will provide the features that are essential for the mobile user.
Flights in real-time and interactive timetable guide
Geolocation, mapping and itineraries
Passenger services and alerts
Well designed, user-friendly and cross-device display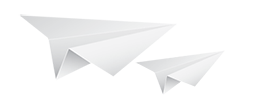 Full flight information in the palm of your hand
The application connects to your information system or to a database and displays flights in real- time, with dynamic status updates. A multi-criteria search engine makes it possible to find your flights.
Your customer is led right to the airport via their smartphone!
With GPS tracking or through mobile/Wifi networks, the user sees his current location, the location of the airport and how to get there, including the distance. With a simple click, he can trigger the journey with his smartphone!
Opt for a tool that is both connected and user-friendly
The application is a tool which facilitates the relationship with the user, presenting complex features in a fun way. It also makes it possible to receive push news or display information messages, local weather or news streams.
BOOST YOUR SERVICES WITH OUR SOLUTIONS!
Implement and durably develop flight routes and services for your airport. Airiane's solutions are designed to meet the needs of modern airport management. Innovative and modular, they act as a lever for your performance and your customer relationships whilst simplifying the management of information systems.